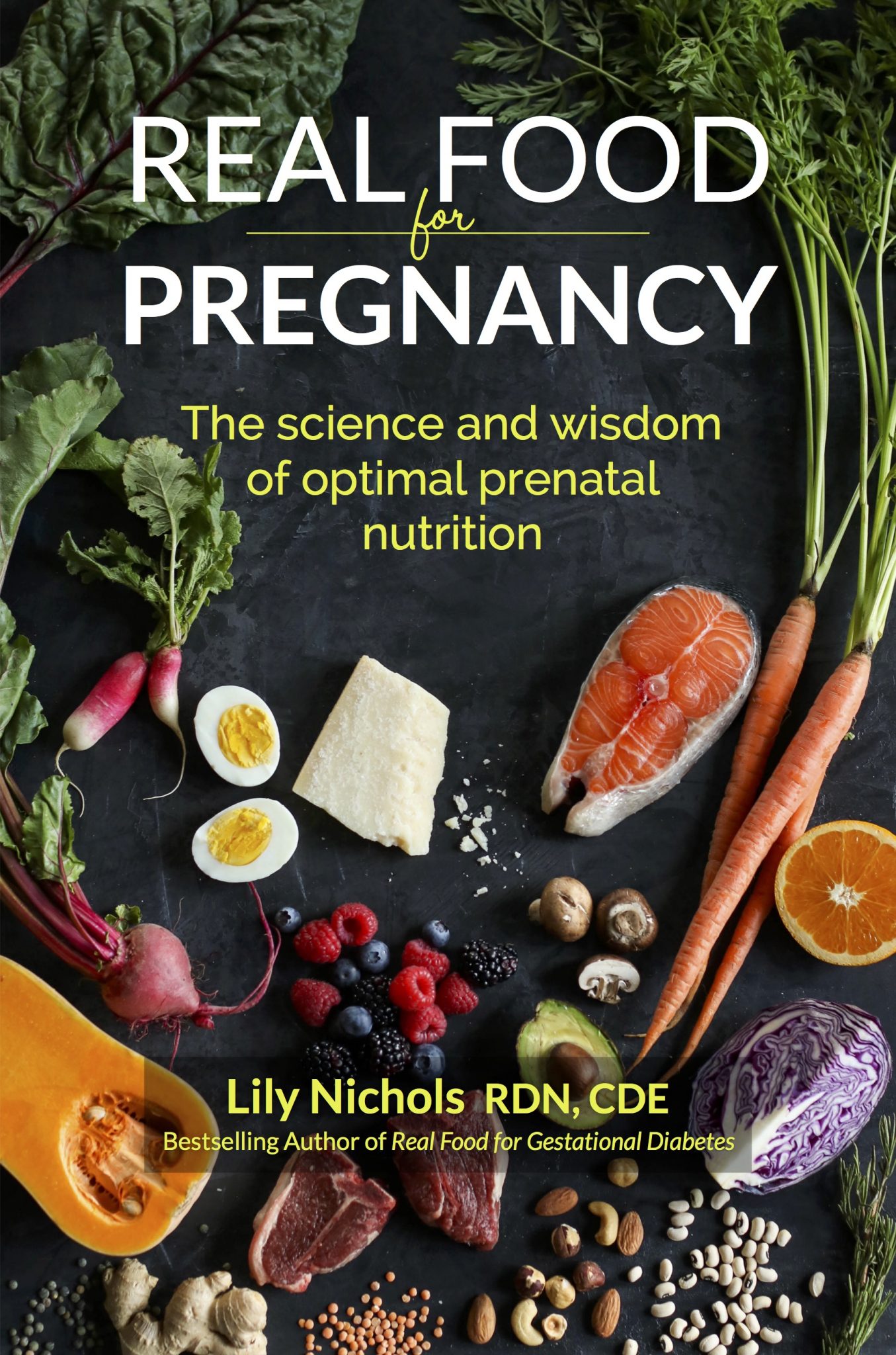 Sneak Peek
Read the first chapter for FREE

.
Book Bonus
As a thank you for purchasing Real Food for Pregnancy, you'll get exclusive access to Lily's hand-picked list of prenatal supplement recommendations. You'll find the link to access this information in the prenatal vitamins section of Chapter 6.
Practitioner Training
Are you a healthcare practitioner looking to expand your knowledge of evidence-based prenatal nutrition?
Lily offers practitioner training on nutrition for women's health. Choose from individual professional webinars from the Women's Health Nutrition Academy, or apply for the comprehensive mentorship offered through the Institute for Prenatal Nutrition™ and become certified as a Specialist in Prenatal Nutrition (SPN).