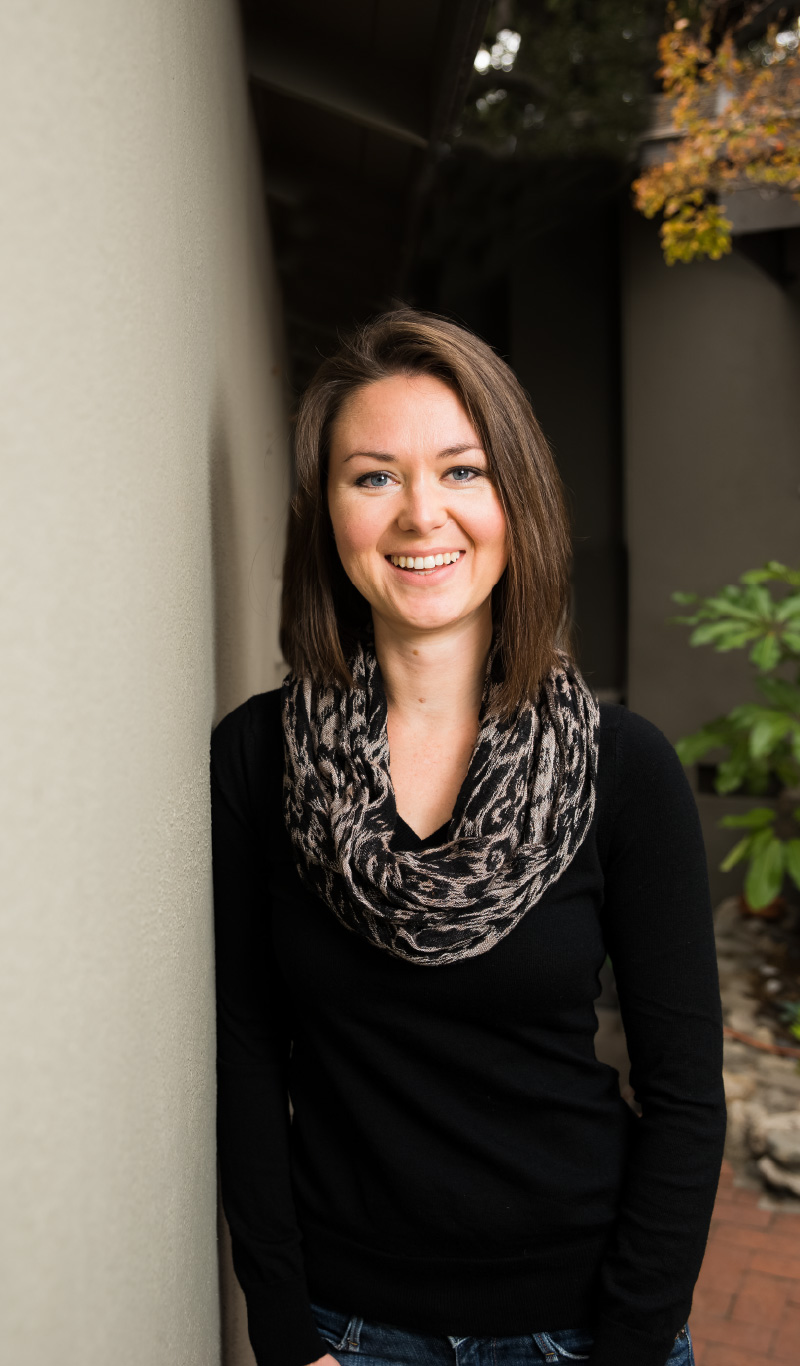 Why I wrote this book.
Hi, I'm Lily. I've specialized in prenatal nutrition for most of my career as a Registered Dietitian/Nutritionist and Certified Diabetes Educator. Most people know me for my pioneering work on nutrition for gestational diabetes, which is the type of diabetes that is first diagnosed—or first recognized—during pregnancy.
My work in this field has spanned from nutrition public policy to clinical practice to consulting to research. In these roles, it became clear that the conventional prenatal dietary advice (in other words, U.S. government dietary guidelines) does not reflect the latest scientific evidence, nor does it provide equivalent nutritional value when compared to the diets consumed by traditional cultures. I was dismayed when following these guidelines that a large proportion of my clients with gestational diabetes "failed diet therapy," but I had to wonder if they really failed or if the diet failed them.
After extensive research, I developed my real food approach for managing gestational diabetes and, lo and behold, the outcomes were far better than conventional diet therapy. Fewer women "failed" the diet (meaning they did not require insulin or blood sugar-lowering medication), prenatal weight gain stayed within normal, and they had healthier infants overall.
I was encouraged to write my first book,
Real Food for Gestational Diabetes,
to get the message out to other moms, dietitians, and healthcare providers and within a few months, it became (and remains) the bestselling gestational diabetes book on the market. It is used in several maternal nutrition courses at the university level, is recommended to medical students, and has even influenced prenatal nutrition public policy internationally.
Most importantly, I'm heartened to regularly receive messages from mothers, even those who have had gestational diabetes in previous pregnancies, who share stories of their smooth pregnancies and healthy babies as a result of their efforts in following my approach.
Of course, the benefits of real food aren't limited to women with gestational diabetes…
All pregnant women stand to benefit from a nutritionally complete diet based on whole, unprocessed foods.
I started getting asked to write a book on general prenatal nutrition shortly after the release of my first book. Midwives and doctors who had seen the positive impact on gestational diabetes wanted to have a resource for their non-diabetic clients. They also wanted my evidence-based summary on other topics related to pregnancy, like supplements, exposure to toxins, the validity of typical "foods to avoid" lists and more.
After extensive review of the literature, I'm back with book #2.
Every chapter in
Real Food for Pregnancy
is meticulously cited, so much so that my husband jokes that I have written a textbook. I wouldn't go that far, but as a self-confessed nutrition nerd, I want you to know that I'm not "making this stuff up." I believe every woman should have access to the most accurate information available, whether or not she's a researcher or nutritionist herself.
Ultimately, I hope Real Food for Pregnancy can serve as a one-stop resource for moms and healthcare providers. We can help the next generation have better health by getting better nutrition information in the hands of expecting moms. You with me?
Professional Bio
Lily Nichols is a Registered Dietitian/Nutritionist, Certified Diabetes Educator, researcher, and author with a passion for evidence-based prenatal nutrition and exercise. Drawing from the current scientific literature and the wisdom of traditional cultures, her work is known for being research-focused, thorough, and sensible. Her bestselling book, Real Food for Gestational Diabetes (and online course of the same name), presents a revolutionary nutrient-dense, lower carb diet for managing gestational diabetes. Her unique approach has not only helped tens of thousands of women manage their gestational diabetes (most without the need for blood sugar-lowering medication), but has also influenced nutrition policies internationally.
Lily's second book, Real Food for Pregnancy, is an evidence-based look at the gap between conventional prenatal nutrition guidelines and what's optimal for mother and baby. With over 930 citations, this is the most comprehensive text on prenatal nutrition to date.
Lily is founder of the Institute for Prenatal Nutrition™ where she helps other practitioners up-level their knowledge of perinatal nutrition through her mentorship program to become a Specialist in Prenatal Nutrition (SPN). In addition, she is co-founder of the Women's Health Nutrition Academy, which offers cutting edge continuing education on women's health, spanning everything from nutrition to fertility, pregnancy, breastfeeding, menopause and much more!
She writes at www.LilyNicholsRDN.com, exploring a variety of topics related to real food, mindful eating, and pregnancy nutrition.

Real Food For Pregnancy should find its way into every medical school and prenatal clinic. Lily Nichols' first book, Real Food for Gestational Diabetes, is a staple in my teaching here at West Virginia University and has shifted how many in our department view nutrition. Her second book is encyclopedic; it's amazingly well-referenced and more in-depth than many textbooks. If mothers embrace Lily's advice, the next generation will hopefully suffer less obesity and diabetes.
Mark Cucuzzella, MD, FAAFP
Professor at West Virginia University School of Medicine
Finally, a book about nutrition in pregnancy that won't put you to sleep, and might, in fact, make your mouth water! No sign of the 'Pregnancy Police' here, as Lily brings together a straight-talking combination of 'sauce and science.' As a midwife, this book will be on my must-read list for every pregnant person I know.
Tracy Donegan
Midwife & Founder of GentleBirth
Real Food for Pregnancy should be considered essential reading for any woman who is currently pregnant or planning conception in the near future. I have not found a similar text with the breadth and depth of discussion on prenatal nutrition. What sets Real Food for Pregnancy apart is how it logically explains the current scientific evidence that is disrupting modern nutrition science and pushing conventional dogma into a new direction. Lily Nichols' meticulously cited text provides not only a quick read but also plenty of details and references for those who wish to dig further. This book may very well serve as the tipping point leading to a sea change in nutrition science and medical care. I will be recommending it to my patients within my busy high-risk obstetrics practice.
Amit Bhavsar, MD
Board certified Obstetrician-Gynecologist practicing outside of Austin, TX
Lily Nichols has written a must-read for any woman or health professional interested in prenatal nutrition. During my first pregnancy I felt like I spent hours upon hours trying to research all of the information that is summed up beautifully in Real Food for Pregnancy. Lily questions conventional wisdom and offers new and practical, science-based recommendations to support optimal health for both mom and baby. I hope this book will inspire change in current prenatal nutrition guidelines.
Shannon Weston, MPH, RD, LD, CDEHouston, TX
No one has dissected the research on prenatal nutrition—and done so in the context of ancestral diets—to the depth that Lily Nichols has in Real Food for Pregnancy. If you want an evidence-based rebuttal to the outdated prenatal nutrition guidelines, look no further.
Robb Wolf
2x NYT Bestselling Author, Wired to Eat & The Paleo Solution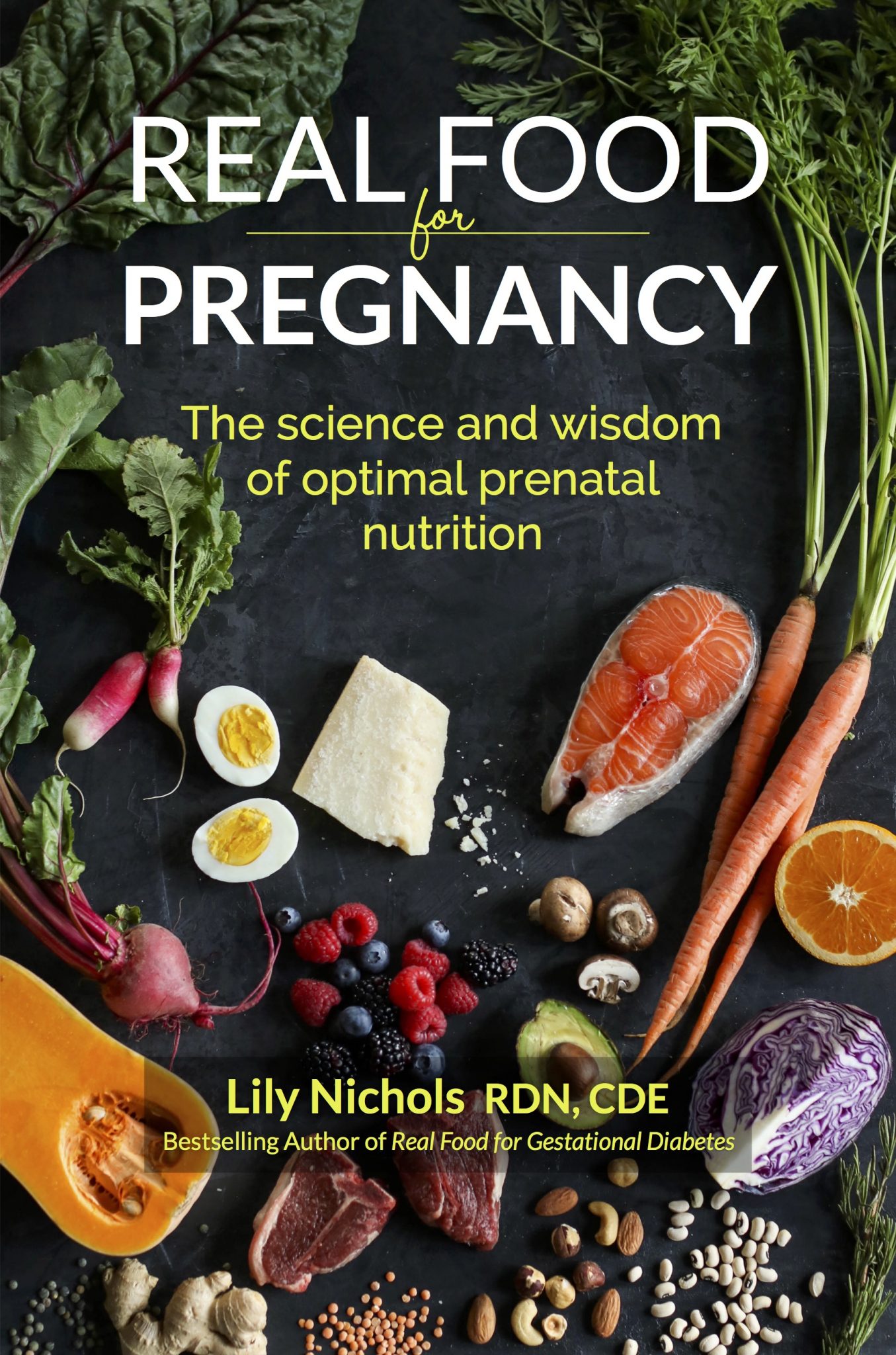 read the first chapter for free!